I went on my first home visit to document the progress of a beautiful young lady who had a cleft lip repair. She was a patient we treated in 2009, and it's truly overwhelming to see what safe surgery can do to change a life. Christelle is now able to eat properly, go to school, and get an education.
The day started early in the morning with a three hour drive to Abomey, a city in central Benin. We met up with the village chief (uhhh I met a village chief!) so he could guide us into the village. We were greeted with smiling faces, open hearts, and true West African hospitality. The entire village came out and greeted each one of us. They gave us a tour of the compound, and put out chairs in the central area so we could all converse (through our translator of course).
All this fanfare caused Christelle to be a little timid. Can you imagine? Everyone you know is out greeting visitors who have come from across the world to see you. To film you. To document your progress. However, behind shy little eyes was a young woman full of joy. Us yovos (white people) had to work a little harder to see her smile, so we cracked jokes, danced a little, and did everything we could so she would feel comfortable around us. Even our translator made a fool of himself to make them laugh.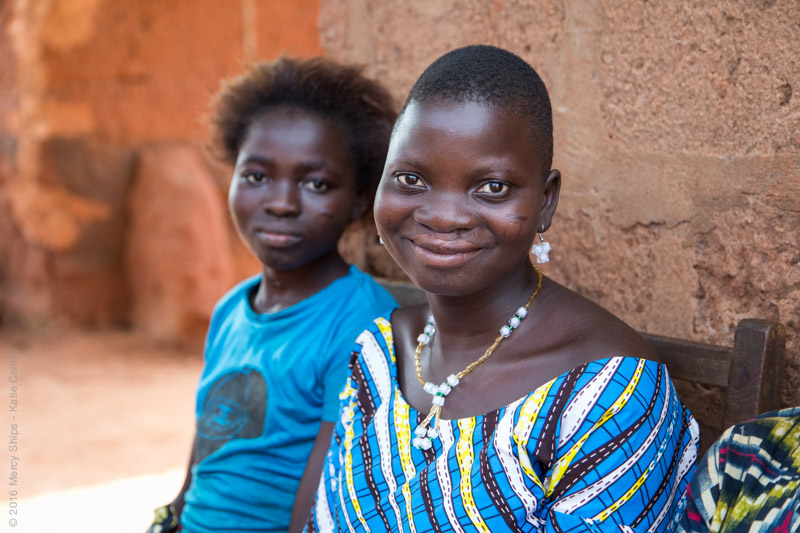 photos by katie callow
After getting a tour of the village and chatting with the locals, we set up our gear and prepared for our video interview with Christelle. We weren't expecting an audience, but alas, the entire village wanted to watch. Thank God for the village chief, who was responsible for keeping them quiet. After they understood, the entire group shushed anyone walking by. They went so far as running after a man on a motorcycle to tell him to stop.
In West African fashion, what was supposed to take three hours ended up being an entire day in the village. Remember the hospitality I was talking about? We weren't allowed to leave until we had some ~very warm~ sodas the village provided. We asked our translator, "Must we drink these?" His response, "Yes."

All in all, it was a great day celebrating seven years of restored health and a new life.
Below are some Behind the Scenes shots.
When the going gets tough, these are the days that make it all worth it. Nothing is more exhilarating than seeing the tangible results of what we do. I'm truly humbled and privileged to be able to document these stories. I think I have the best job on the ship, but everyone here thinks the same about theirs.